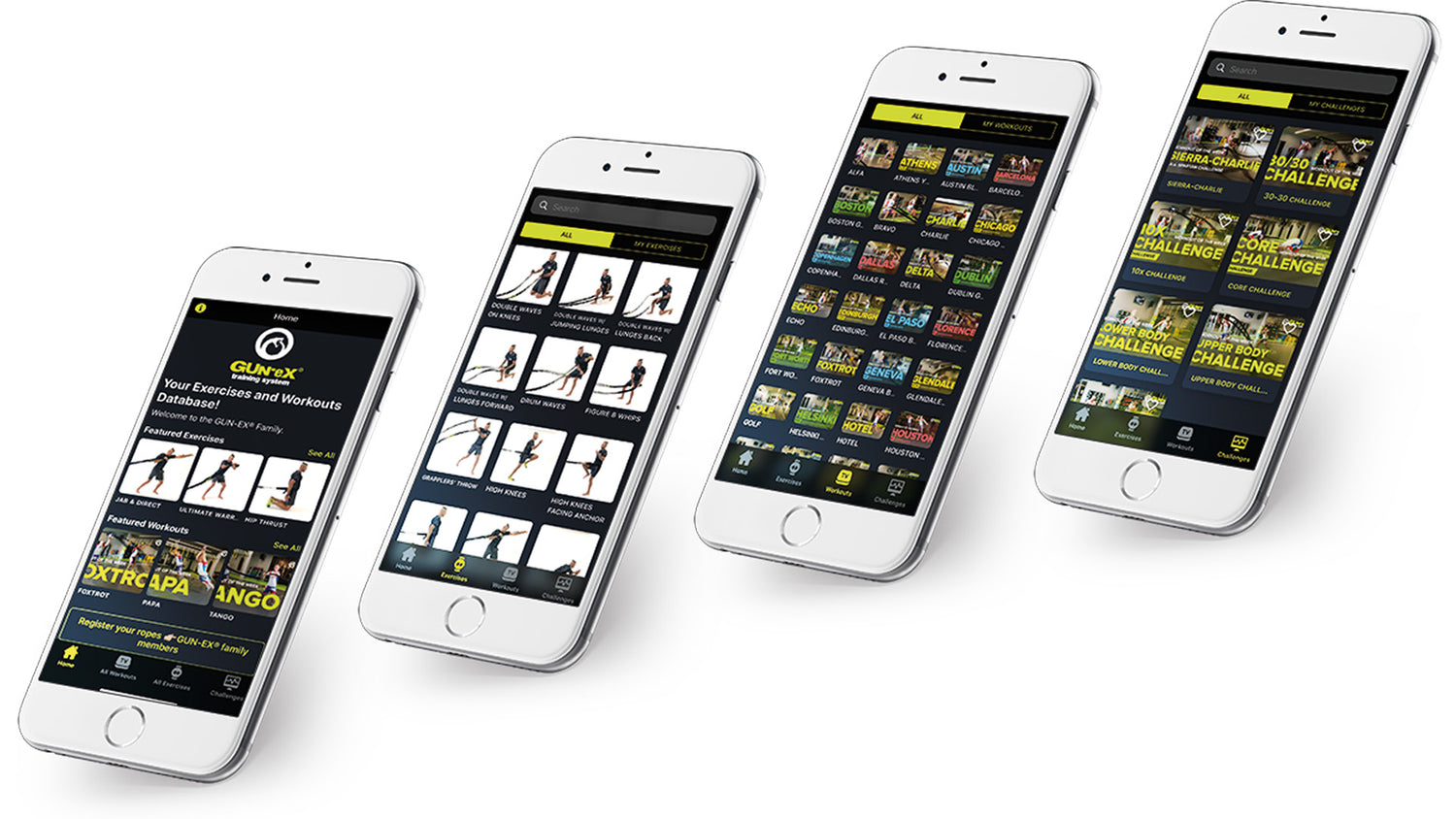 GUN-EX WOW APP
Access comes with COBRA ropes purchase. App is full of exercises, workouts, challenges and guidance on how to set up ropes.
GUN-EX DOUBLE TRAINER APP
Comes with Double trainer product purchase. Video exercises, workouts and basic guidance on how to use and set up the tool.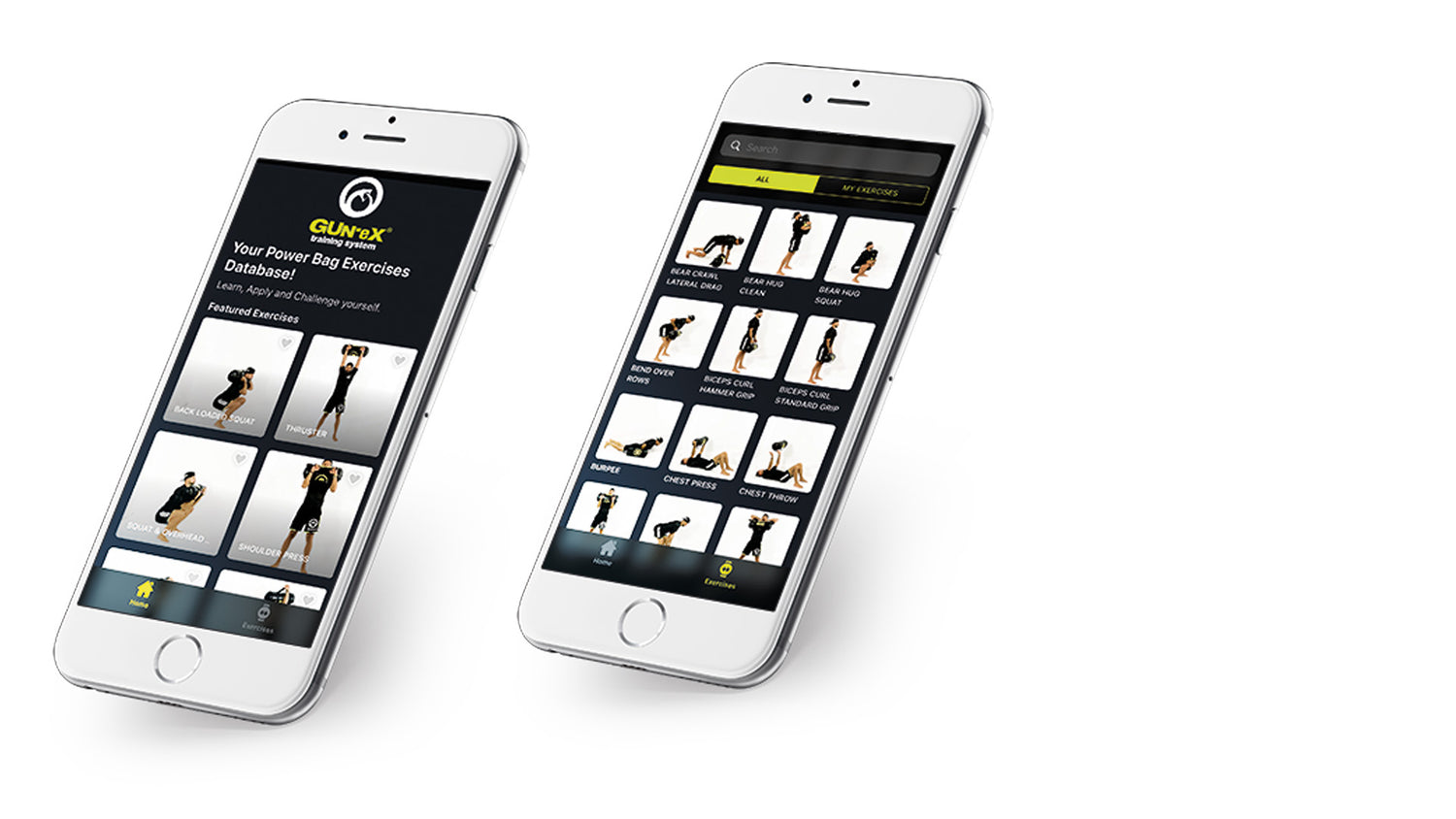 GUN-EX POWER BAG APP
Comes with Power Bag purchase. App is loaded with videos exercises and basic workouts.